CAH U-3650D-II
U-3650D II provides quality sound with simple setup and an intuitive interface with better user experience.
U-3650D II has 2 present groups, each group has 100 compatible frequencies for selection, reduce the chance of frequency interference. Built-in ACT™ function provides the transmitter's frequency rapid sync to the receiver, just simple few steps could complete the system.
With different combinations between handheld, headset and lavalier, CAH U-3650D II should full all your needs in different conditions.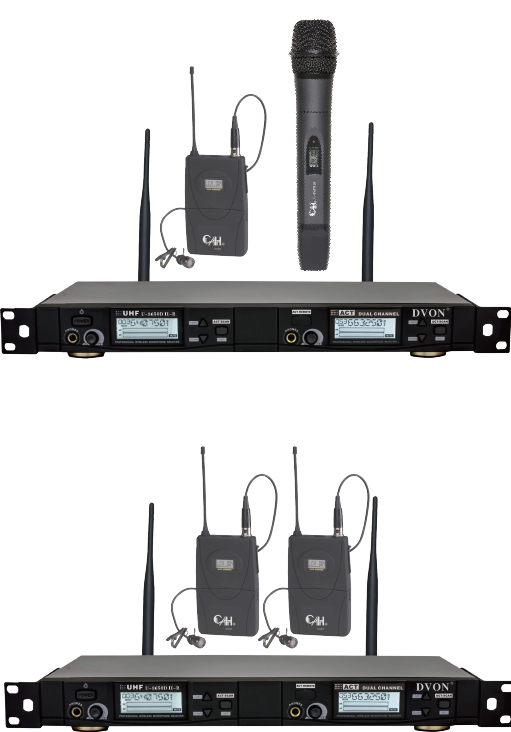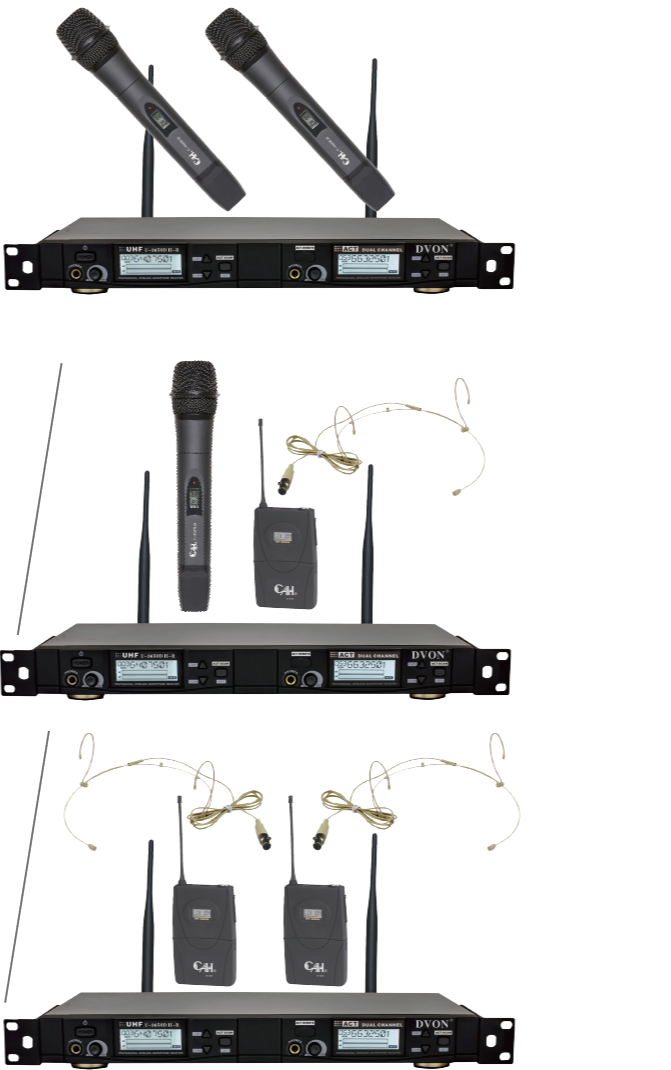 OPTIONS
U-3650D II
U-3650D II-R Wireless Receiver x 1
U-365H II Handheld Transmitter x 2
U-3650D II/ BLM-1
U-3650D II-R Wireless Receiver x 1
U-365H II Handheld Transmitter x 1
U-3650D II-R Wireless Receiver x 1
U-365H II Handheld Transmitter x 1 / Headset Microphone x 1
U-3650D II/ BLM-2

U-3650D II-R Wireless Receiver x 1
BT-365 II Bodypack Transmitter x 2
C-L65 Lavalier Microphone x 2 / Headset Microphone x 2











U-3650D II-R Receiver
U-3650D II-R Receiver


Up to 100 compatible frequencies per channel
ACT™ function provides the transmitter's frequency with precise and rapid
sync to the receiver
1/4" and XLR audio outputs
LCD display for operating status
EIA Standard 19" 1U metal chassis, easy to install at rack
External DC 13-15V switching power supply ensures the system's stable performance