VLS 15 (EN 54)

The VLS 15 (EN 54) is an 800-Watt passive column array loudspeaker ideally suited for challenging acoustic and architecturally sensitive spaces where background/foreground music and speech reinforcement is required.
Applications include airports, train stations, conference centers, houses of worship, stadium concourses, museums, theme parks and hotels. The heart of the loudspeaker system is its asymmetrical vertical dispersion, which gently shapes the acoustic coverage towards the lower quadrant of the vertical axis.
VLS 15 (EN 54)'s Focused Asymmetrical Shaping Technology (FAST) also facilitates quick and easy installation, with less need for tilting for optimal mounting.
EN 54-24 compliance makes the VLS 15 (EN 54) the perfect choice where safety is a top priority. VLS 15 (EN54) packages this performance in a slender and narrow profile, aesthetically refined, powder coated aluminum chassis with curved stainless steel grille.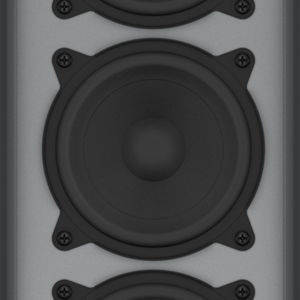 Superb Performance
VLS 15 (EN 54)'s design comprises 7 vertically arrayed 3.5" low frequency drivers and 8 vertically arrayed 1" high frequency metal dome tweeters for pristine audio reproduction from 110 Hz - 35 kHz (-10 dB), with 120 dB peak SPL (1 m, Lo-Z).
The UV and weather resistant aluminium enclosure provides 130° horizontal x +6° / -22° vertical dispersion for targeted coverage.
Also certified for water and dust ingress protection to IP65 standard, the VLS 15 (EN 54) is an exceptional choice for challenging environments such as indoor swimming pools, saunas, or work areas with unusually high levels of dust or moisture, and outdoor applications.

Accessories
VLS PAN/TILT BRACKET
The VLS PAN/TILT BRACKET is ideally suited for use with all VLS Series Passive Column Array Loudspeakers, and provides accurate listening area focus via its broad pan and tilt capability.
Engineered to deliver the ultimate in versatility and safety, the VLS PAN/TILT BRACKET features a hard wearing semi matt black paint finish that blends seamlessly with black VLS column loudspeakers.